On this day in 2013, the footballing world was hit with the shock news of Sir Alex Ferguson's retirement just two weeks after winning his 13th Premier League title. It's been seven years, but it still feels like just yesterday.
A post on the Manchester United website confirmed the news, social media posts from the Old Trafford club triggering thousands of comments from around the world.
The message was short, definitive, and sombre. "Sir Alex Ferguson retires".
Later that month, the Scot, with 13 league titles to his name at Old Trafford, would take charge of United for the last time to bring the curtain down on 39 years as a manager.
With so many achievements and trophies, it's an almost impossible task to boil down Sir Alex Ferguson's Old Trafford career into 10 top moments. This list has tried to include his triumphs off the pitch as well as on it. His biggest successes all feature heavily, with weight given to the size of achievement and the competition he faced.
Without further ado, here are Sir Alex Ferguson's top 10 moments from his time as United manager.
10. The Arrival of Peter Schmeichel (1991) Throughout his 25 years at Old Trafford, Sir Alex Ferguson has made a series of fantastic signings, but in terms of a business deal, no signing deal beats that of Peter Schmeichel.
In 1991, Sir Alex Ferguson bought the Danish international from Brondby for £505,000, a move he still calls the "bargain of the century." And while at United, Schmeichel more than returned on his value investment.
He contributed to 22 clean-sheet performances in his debut season at Old Trafford and maintained an astonishing 42 percent clean-sheet record throughout his career. While he was in the net, United saw five Premiership titles, a Champions League cup and three FA Cups. A bargain, indeed.
9. First Premier League Title (1993)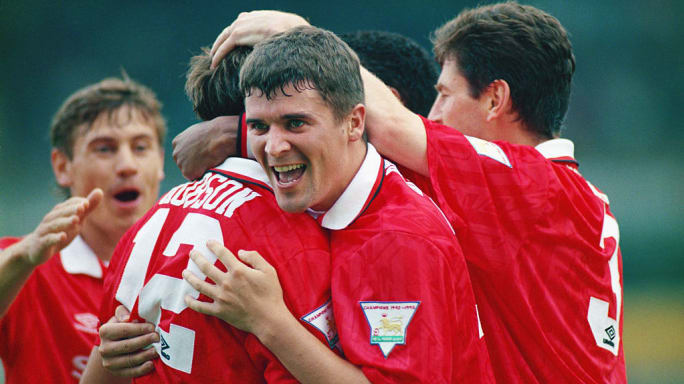 26 years had passed and Manchester United were still searching for their lost glory. A new Premier League era had begun and Aston Villa were leading the pack.
United were not the favorites to win the Premiership that year; Aston Villa led the table for most of the season, and even by March, the Red Devils were still third behind Villa and a resurgent Norwich City.
It took a little longer than he expected, but when Aston Villa lost to Oldham on May 2, 1993, it confirmed United's first championship for 26 years. A 3-1 win over Blackburn at Old Trafford the following day was the perfect title party.
8. Knocking Liverpool off their perch (2002)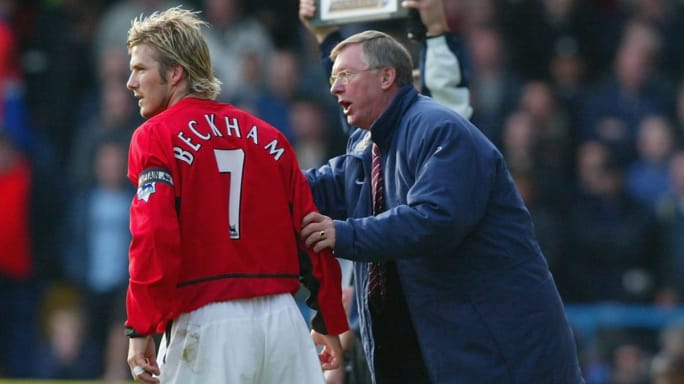 2002 may not have been United's best season but it may have been the most important for Fergie's career and for the fans. They were already six points behind Arsenal and the season was only beginning.
Winning that 19th title was a fixation for Sir Alex. Nothing seemed to matter more than that. Two seasons earlier, United were level with Liverpool on 18 titles each. Sir Alex had 11 titles to his name in less than two decades.
In the penultimate game of the season, United had to face Chelsea and a win would ensure them the 19th title. Inspired by a first minute goal from Javier Hernandez, United won the game and lifted their 19th league title.
7. Champions League Win (2008)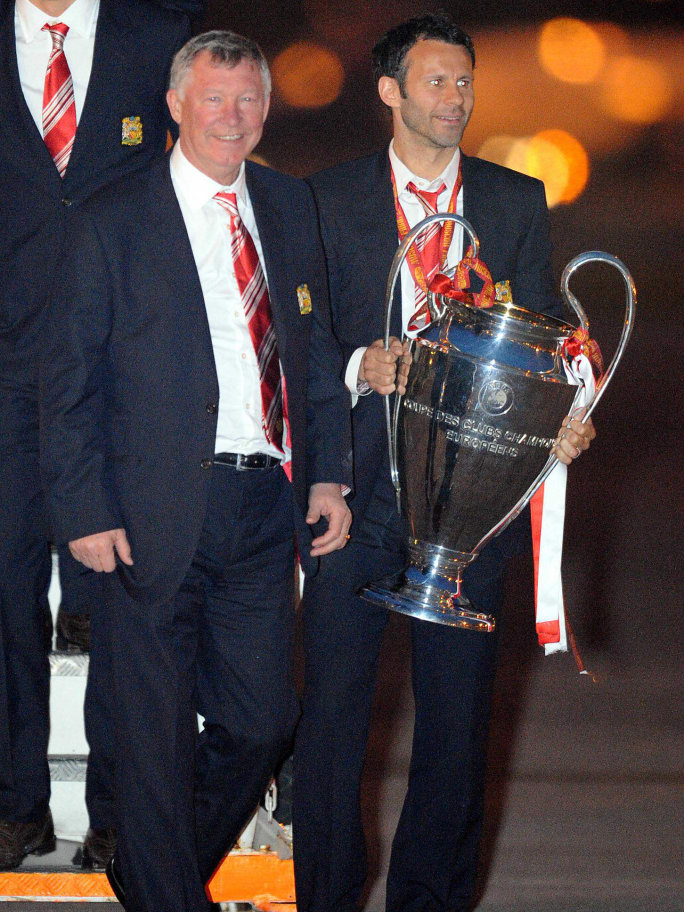 United faced Chelsea in an all-English finale in Moscow for the UEFA Champions League trophy in 2008. The win would give Sir Alex his second Champions League crown and would re-establish United's dominance in Europe.
This year was a particularly emotionally resonant one for the United faithful, as 2008 marked the 50th anniversary of the Munich air disaster which claimed the lives of eight players.
United took the lead through Cristiano Ronaldo's header, and Frank Lampard soon equalised for Chelsea. The game went in to extra-time when Didier Drogba was sent off, and eventually moved on to a penalty shootout. The rest, as they say, is history.
6. Conquering the Invincibles (2004)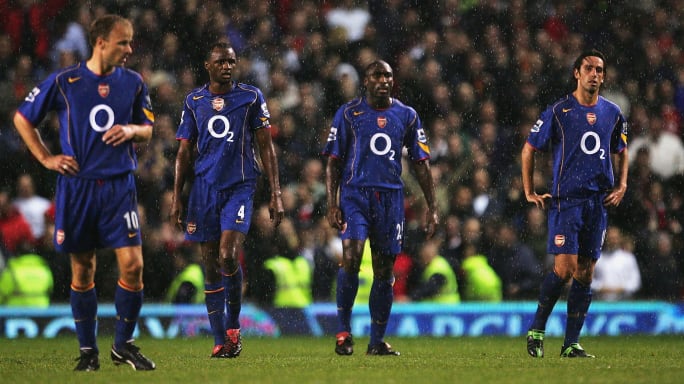 In the 2003-2004 season, Arsenal did the unthinkable. They became the first English top division team in more than a century to go throughout an entire season without a defeat.
And who was the first to beat them in 2004? Manchester United. After the Gunners set the Premier League record for 48 matches without a loss, Wayne Rooney, who had previously broken another Arsenal winning streak while he was at Everton, scored the stoppage-time goal to give United the win.
The only low point of the day for Fergie was someone threw a slice of pizza in his face as he was entering the tunnel. And former Arsenal captain Cesc Fabregas has since admitted that it was him who threw a pepperoni pizza at Sir Alex Ferguson during 'The Battle of the Buffet'.
5. Retirement U-Turn (2002)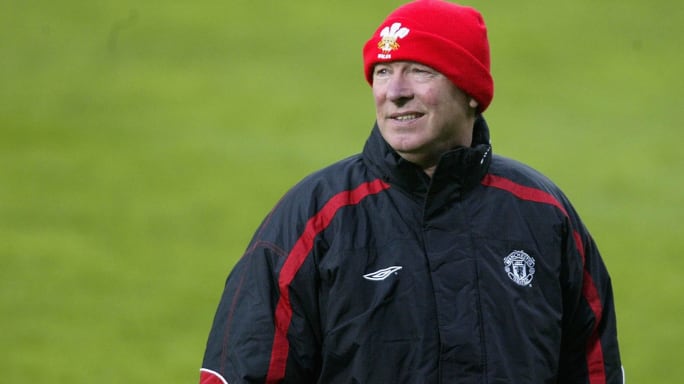 In 2001, Sir Alex had announced that he was quitting the Reds and retiring. The board was very keen that didn't go, but he had made up his mind. And there were rumours that the new United manager the board had settled on was then-England coach Sven-Goran Eriksson.
News of their manager's retirement appeared to hamper the United players during the first part of the 2001-02 campaign, with three successive Premier League defeats to Chelsea, Arsenal, and West Ham United seeing the club slump to ninth in the table.
The Red Devils had a pretty miserable 2001, and Fergie staged his U-turn and led United to a new era of success. The Scot stayed another 11 years and won another six Premier League titles, three League Cups, the FA Cup, and the Champions League.
4. Promoting the Class of '92 (1995)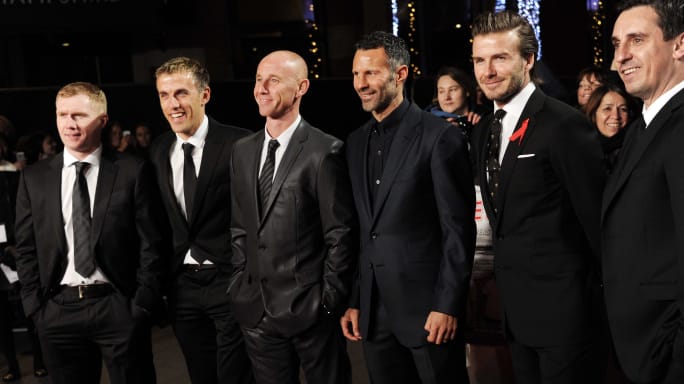 Ferguson set about revamping United's youth system when he took over from Ron Atkinson in 1986. After an opening day defeat against Aston Villa in the 1994-95 season, Alan Hansen famously said "You'll never win anything with kids". Alex Ferguson, however, had other ideas.
He opted for a host of young, untested players like Paul Scholes, the Neville brothers, and a young whippersnapper named David Beckham. The newcomers, backed by a returning Eric Cantona late in the season and other well-established figures like Roy Keane and Peter Schmeichel, proved their mettle.
And when Mark Hughes, Paul Ince, and Andrei Kanchelskis left in the summer of 1995, Fergie handed his fledglings their big chance. They ended the season with Premier League and FA Cup winners' medals.
3. Signing Eric Cantona (1992)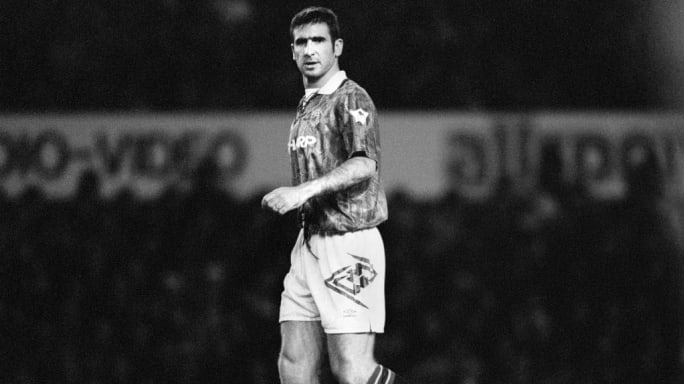 Cantona arrived from Leeds United in 1992 for a sum of £1.2 million, and "King Eric" would go on to help United, who had had a rough start to the season, break through and win their first league title in decades.
He was a creative attacker, an innovator on the pitch and a great creator of chances, and his philosopher-poet-bad-boy persona made him one of the most captivating figures in football history.
Cantona transformed a team of unproven youngsters into League Champions. It was only after his arrival that United began winning more and more number of league trophies. With a killer strike, an eye for innovation, and insurmountable power, Cantona lifted the spirits of players and fans alike.
2. Premier League Title (2013)
The 2013 Premier League title wasn't just important because it was Fergie's last, ensuring he went out on a high. It was evidence of Sir Alex, even in his 70s, rising to a new challenge. This was the season for which Robin van Persie had left Arsenal for the red Devils. This was probably the most emotional season for every United fan.
Ferguson's final match was a remarkable one as West Bromwich Albion's on-loan striker Romelu Lukaku netted a second half hat-trick in a 5-5 draw at The Hawthorns. David Moyes was announced as Ferguson's successor after bringing his 11 years at Everton to an end in May 2013.
Long-serving United midfielder Paul Scholes called time on his playing career in 2012/13, while PL legends Jamie Carragher, Michael Owen and Phil Neville also hung up their boots.
1. The Treble (1999)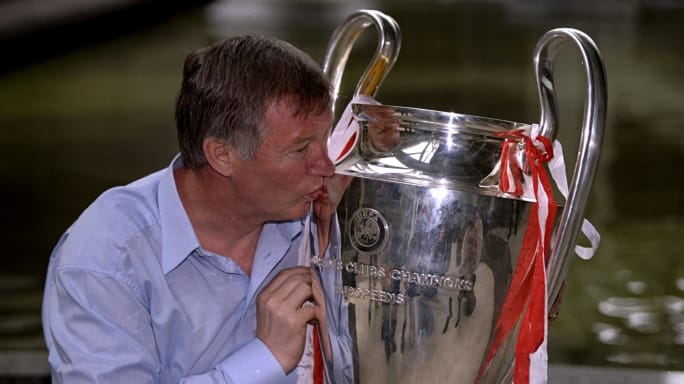 1999 was the year Manchester United became the only English club to date to complete the classic and the most coveted treble of a domestic league title, FA Cup and European championship. They came out on top in the Premiership by just one point over a formidable Arsenal and a week later, defeated Newcastle United 2-0 to take home the FA Cup.
After seeing off Tottenham at Old Trafford in a nervy Premier League finale, United eased past Newcastle to lift the FA Cup at Wembley, then moved on to Barcelona to face Bayern Munich in their first European Cup final since 1968.
This was probably even more gratifying to a generation of Red Devils supporters who had watched United slump while rivals Liverpool snagged repeated domestic and European glories for decades, but it was Fergie who in the end beat them to the Promised Land.