Despite being perhaps the dominant side of the Premier League's last decade now, one area Manchester City can't seem to get right is their defence.
The still-reigning Premier League champions have boasted some of the best attacking seasons in the league's history, but (despite copious spending) the club have struggled to put together a back four to match.
With Vincent Kompany's departure last summer, City were left with a huge gap to fill at the back in terms of quality and leadership, trying to do so with the the square pegs that are John Stones, Nicolas Otamendi and even Fernandinho.
None have proved the right man to pair with Aymeric Laporte, who himself has missed much of the season with injury.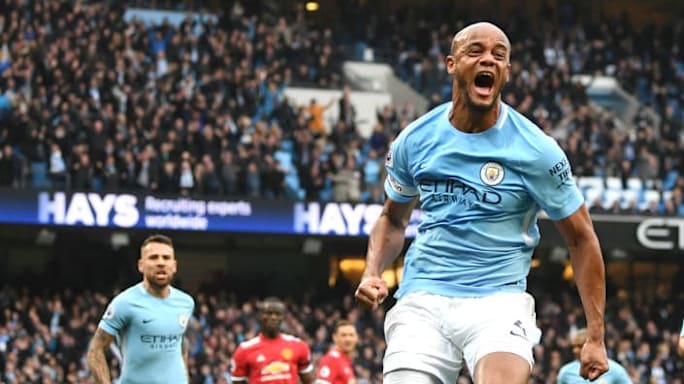 With defensive shortcomings ultimately City's undoing in their title defence in 2019/20 – Pep Guardiola's side have conceded 31 times in 28 games, compared to leaders Liverpool's 21 in 29.
Financial implications of the pandemic aside, defence seems to be the area in which City will attempt to strengthen this summer and recent reports have linked Napoli defender Kalidou Koulibaly.
There is talk that the Senegalese's price tag could drop as 'low' as £62m this summer, with City among those interested in one of Euope's most celebrated centre backs. While Koulibaly, 29 next month, has enjoyed several successful years in Naples since his arrival back in 2014, becoming a firm fan-favourite in the city, this season has seen a significant drop off for the defender.
The once-imperious centre back has has also struggled with injuries this year and has only managed to play just over 50% of the available minutes, while starting just 14 times in Serie A in 2019/20.
Napoli have struggled as a whole this year, but the boost Koulibaly used to provide has seemingly vanished this season and the Serie A side have conceded 23 goals in the 15 league games he's appeared in.
For his age, form and cost – he's on £185k a week this season – City would be wise to avoid splashing out that sort of money on Koulibaly and instead look for a younger, smarter option.
---
Dayot Upamecano – RB Leipzig French defender Upamecano is hot property throughout Europe after another fine season in the Bundesliga, and City will likely face tough competition to land the centre-back's signature. However, at 21 years old, he could be the long term solution to a problem City have spent years trying to solve.
Upamecano's contract will expire next summer and RB Leipzig don't want to see him leave for free so the club have reportedly lowered their asking price for Upamecano to 'just' €40m (£36m) – despite his release close sitting at €60m.
While Upamecano isn't quite the player Koulibaly is right now, the Frenchman's ceiling is incredibly high and the move would be a low risk, high-reward type scenario.
---
Ruben Dias – Benfica While Ruben Dias could end up costing City more than a move for Koulibaly would – with Dias' released clause sitting at £87m – at 23 years old, the Portuguese – like Upamecano – could be worth it in the long run.
Dias has been a mainstay at the back for Benfica this season, playing every minute of every single league game for the Portuguese club and has played a huge role in the side having the best defence in Portugal.
With an 88.8% pass success rate, Dias also looks to be a perfect fit into a Pep Guardiola side and it's easy to see why City (among others) have had their eye on Dias for some time now.
---
Jonathan Tah – Bayer Leverkusen Another name City have reportedly been interested in for a number of months is Bayer Leverkusen's Jonathan Tah.
24-year old Tah has been in great form for Leverkusen this season and the side have performed much better with him in the back line – only conceding 23 goals in his 26 appearances and has attracted interest from a number of clubs including Arsenal.
The German currently has a release clause sitting at £33m making him the cheapest option for Manchester City and almost half the price of Koulibaly.
---