It's almost been a month since Premier League football was put on hold due to the coronavirus pandemic with other leagues following suit soon after. And although there are whispers that we could see football return in June, there's still a long way to go.
From weekends that were spent watching live football and lamenting on how woeful your team was to weekends spent reminiscing about the pre-coronavirus days and wondering when they'll make a come back; fans everywhere are starved for football-centric chat right now.
You already know about the big beasts of football podcasting: Guardian Football Weekly, The Football Ramble, and The Totally Football Show. They're mighty fine podcasts. But there are so many more podcasts out there that churn out quality content that will leave you wanting more. This list is, by no means, an exhaustive list of all the podcasts that deserve your attention, but these are some of my favourite off-the-wall podcasts.
Here are 5 football podcasts every football fan should listen to at least once.
1. Quickly Kevin, Will He Score?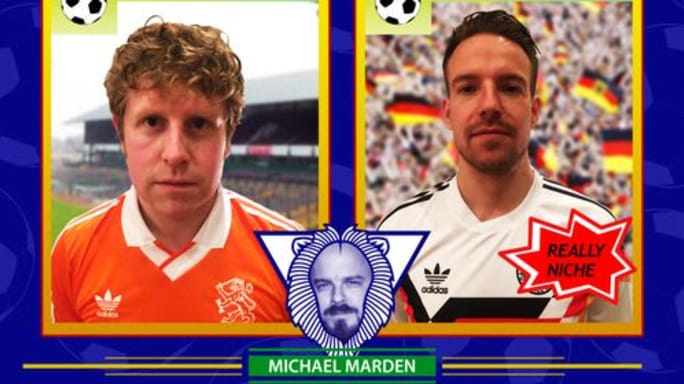 90's football aficionado Josh Widdicombe is joined by friends Chris Scull and Michael Marden, and the three of them add their rather eccentric mannerisms when talking about the beautiful game. And add to that good, entertaining interviews with the likes of Gary Neville, Stuart Pearce, and Alistair Campbell.
They look beyond the Premier League too – from looking at Gillingham to Charlton Athletic to things they miss about 90's football – the podcast follows the trio as they embark on a tour of niche football topics of the period 1st January 1990 to 31st December 1999.
---
2. Golazzo: The Totally Italian Football Show
If you support a team outside the Premier League, you're not particularly well catered for by podcasters. But Golazzo – The Totally Italian Football Show is one for fans of Serie A football and nostalgia.
James Richardson, James Horncastle and Gab Marcotti relive Serie A's glory days with tales of Italian football's greatest and most infamous icons.
They look at one subject per week: from superstars of yesteryear like Francesco Totti and Gianfranco Zola, to polarising managers like Arrigo Sacchi and Alberto Malesani.
---
3. The Price of Football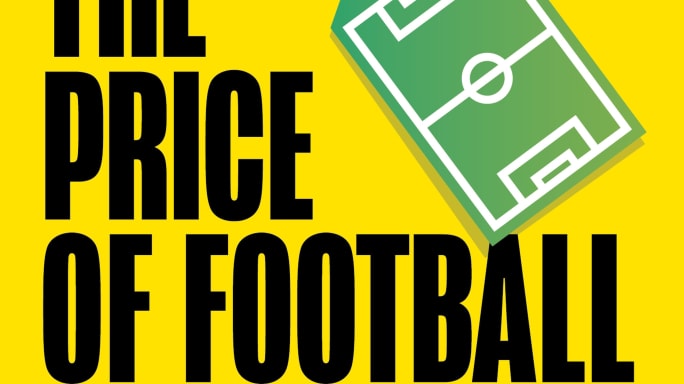 Ever find yourself wondering just how player prices work and why Kylian Mbappe is worth x million euros? Football finance expert Kieran Maguire and comedian Kevin Day follow the money to find out what's really going on behind the scenes of the beautiful game.
Every week they talk about the money behind the beautiful game, something that's become very relevant in the current day and age as clubs deal with having no matches to play and the implications of coronavirus wrecking havoc on the global financial market.
---
4. The Gary Neville Podcast
Look, Gary Neville the footballer isn't my favourite, but Gary Neville the football analyst and commentator is someone no one should be deprived of. He chats to Martin Tyler and other Sky regulars about the weekend's most pressing talking points in handy 15- to 20-minute chunks which are entertaining as hell!
Neville remains so relentlessly interesting throughout that this one from Sky Sports is an essential. And as a bonus, you don't have to put up with Jamie Redknapp butting in to say abstract nouns for 30 seconds or so. Passion. Technique. Strength. And a lovely finish.
---
5. Athletico Mince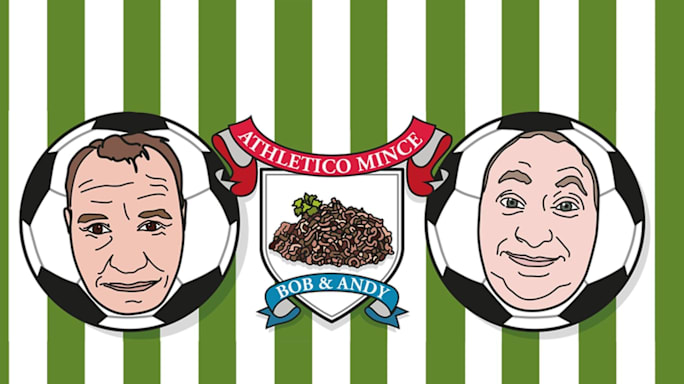 If there was ever a football podcast that wasn't really about football, it would be Athletico Mince. It's like the hen's teeth of football podcasts, in that it has managed to cross that picket line, and with Andy Dawson and comedy legend Bob Mortimer at the helm, you just know this podcast is a whole new ball game.
Its regular features include Gangs of the EPL, in which Harry Kane, Debbie Alli [sic] and an incredibly thick Eric Dier of the Tottenham White Harts battle against the likes of the Peaky Gooners and a razor-chinned Jamie Vardy. If you're someone who doesn't like opinions, this is the podcast for you.