Bayern Munich had be crowned as Bundesliga champions quite a few weeks before they traveled to London at the end of the 2012/13 season, while the curtain came down on a historic season under Jupp Heynckes days later in their domestic cup final in Berlin.
The Bavarians had achieved something no-one in Germany ever had before. It's something which no-one has achieved since either. But this season, Bayern Munich look as close as they ever have before to matching the success of Heynckes' side. The Bundesliga title hasn't been decided yet by any stretch, but Bayern Munich's win over Borussia Dortmund last week has opened up a healthy lead over Lucien Favre's team and it's one which will almost certainly prove too steep for the Black and Yellows to claw back.
As far as the DFB-Pokal is concerned, Bayern Munich will fancy their chances too. They've won 10 domestic cups since the turn of the century, losing another two finals as well, and they're already in the semi finals of this season's competition.
Eintracht Frankfurt shouldn't get in their way from yet another trip to Berlin, where Bayer Leverkusen will almost certainly be waiting for Hansi Flick's side – Die Werkself face fourth division side Saarbrücken in their semi final – to decide the 77th Pokal final.
Domestically, it should be business as usual. But it's in the Champions League where Bayern Munich will ultimately be judged by the court of public opinion.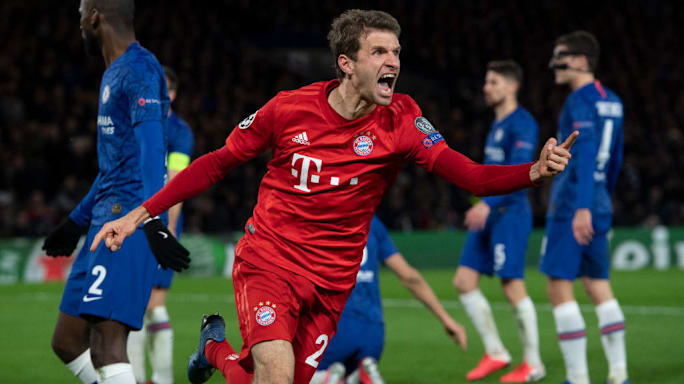 So far, it's difficult to argue against Bayern Munich winning Europe's elite competition. They passed through the group stages with a perfect winning record – they were the only side to win all six group stage games – and put on quite a show too, especially against Tottenham Hotspur.
They maintained that form when the knockout stages got underway and perhaps put in one of their best performances of the season, cruising past Chelsea at Stamford Bridge to all but guarantee their place in the quarter finals.
Of course, Bayern Munich won't beat the rest of the teams in the competition on form alone. They've been knocked out by Liverpool, Barcelona, Real Madrid and Atlético Madrid throughout the seven years since they last had their hands on the trophy.
But based off what we've seen from all the teams left in the competition this season, it's very difficult to bet against Bayern Munich winning a sixth Champions League trophy.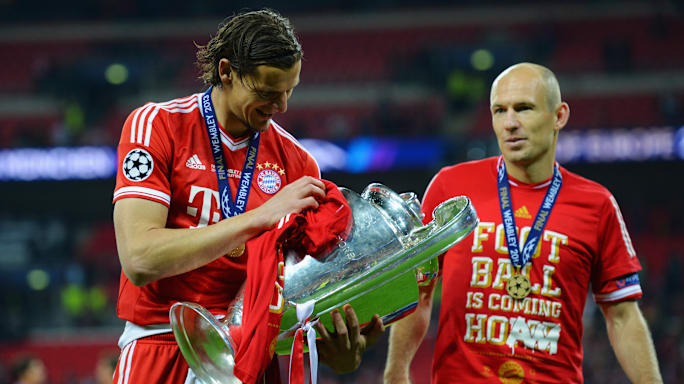 The only thing which looks like it will work against Bayern Munich is how the fixture schedule plays out, and it's something which could ultimately prove to be the downfall of the club's dreams of another treble.
As domestic football in Germany is so much further forward compared to elsewhere on the continent, Bundesliga and DFB-Pokal football should be completed well before UEFA consider bringing European football back.
The Champions League and Europa League is expected to return at the start of August, which as things stand should give domestic competitions the chance to finish before European football returns.
But with things as they're currently scheduled, Bayern Munich could face over a month without competitive football before the second leg of their Champions League last 16 match against Chelsea. Returning at the Allianz Arena with a three-goal lead will undoubtedly prove to be a blessing. It will give Bayern Munich the chance to ease back into things after so long away from the pitch, but without enough game time in their legs, a quarter final match against a side like Liverpool or Paris Saint-Germain could be one hurdle too many.
There's no doubt Bayern Munich are one of the strongest contenders for the Champions League. They have the best-performing player on the planet this season in Robert Lewandowski, they're very strong in midfield and even have a makeshift defence which has impressed.
But if Bayern Munich are going to match their success from seven years ago, the Bavarians will have to do everything they can to ensure a month-long break isn't what ends up defining their impressive, resurgent 2019/20 campaign.