They may have been outside the English top flight for over a decade, but Leeds United is a club steeped in history and tradition.
They are now finally on the up and currently sit at the top of the Championship with hopes of promotion very much alive. If you haven't watched the 'Take Us Home' documentary yet, get it on pronto.
So let's give the current side some inspiration by building an indestructible Leeds mega player from all those who turned out during the Whites' first spell in the Premier League. Here's what we have comprised.
---
Brain (Intelligence): Eric Cantona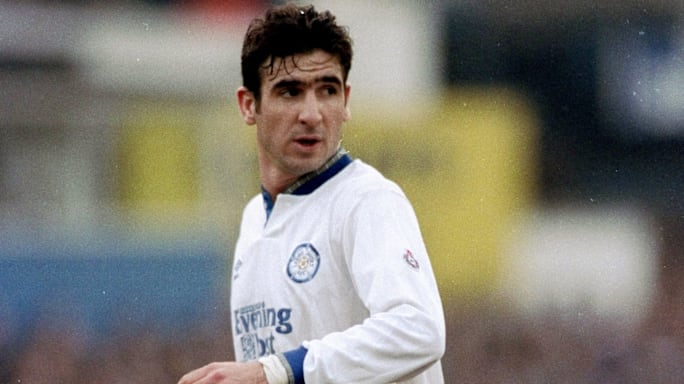 One of the most naturally gifted stars to have played on our shores, Eric Cantona actually only featured for half a season in the Premier League era for Leeds, before his infamous transfer to Manchester United.
But having already helped Leeds win the old English First Division the year before with some masterful displays, the charismatic Frenchman hit the ground running in the first Premier League season, scoring six goals in 13 matches and moving to Old Trafford in November 1992.
Cantona, despite being occasionally erratic, had a wonderful eye for a pass and oozed intelligence and class wherever he appeared on the pitch. A physically imposing forward who roamed in and out, creating space for others, he was a manager's dream.
---
Eyes (Vision): Harry Kewell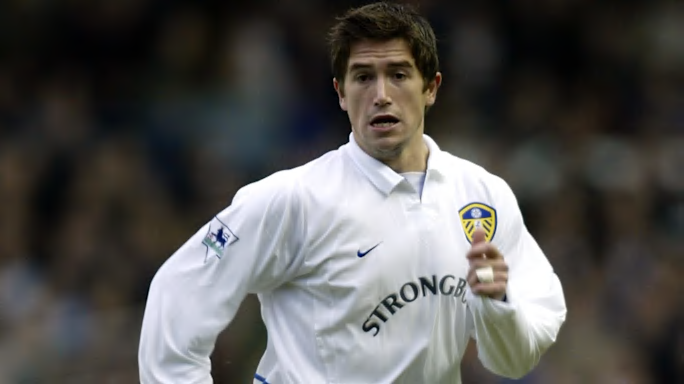 Naturally gifted he was, though consistent he was not. Kewell's career was plagued by injury but when he turned it on, he was a joy to watch, with dreamy passes, late runs into the box and some joyous finishing.
Having joined as a youngster, the Australian attacker quickly established himself and was named PFA Young Player of the Year in 2000 after an excellent campaign.
He helped the side progress to the Champions League semi finals the following season and even remained loyal to the club as they began to suffer financially. He eventually departed for Liverpool in 2003 after 180 games for United.
---
Lungs (Endurance): David Batty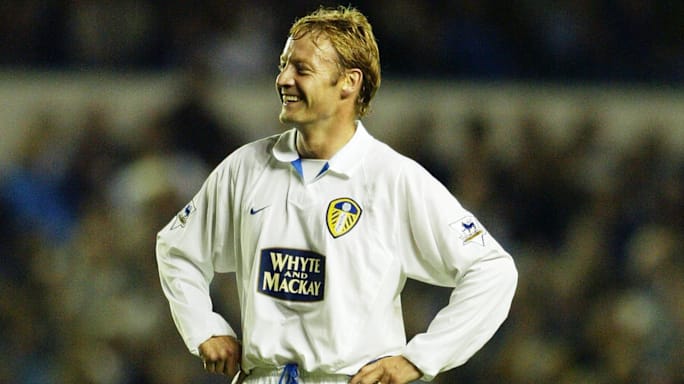 A club legend, Batty was instrumental in much of Leeds' success during the early 90s, and he later returned to the club after spells at Blackburn and Newcastle.
A hard tackling defensive midfielder who never stopped running, Batty shielded defences with guile and, despite not scoring many, his movement and interceptions would often start attacks and counter attacks for his side.
After his return in 1998, he played a key role in Leeds' foray into Europe and retired in 2004 after a long battle with injury and a heart problem.
---
Body (Strength): Rio Ferdinand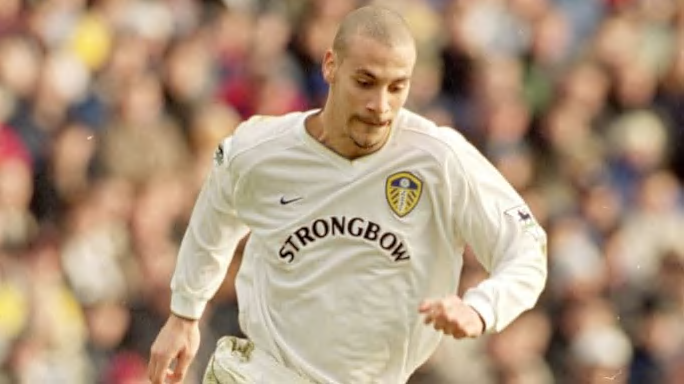 The most expensive defender in the world when he left Leeds to join Manchester United in 2002, Ferdinand is a Premier League legend.
He only played for Leeds for a couple of seasons, but undoubtedly showed enough to suggest he would go on to greatness. He really was the ultimate modern centre half with great strength, excellent ball control and an offensive minded approach.
A tall, imposing figure who took command of his penalty area with great maturity and power, Rio went on to win six Premier League titles and a Champions League trophy under Sir Alex Ferguson.
---
Legs (Pace): Robbie Keane Keane, one of the most consistent goalscorers in Premier League history, arrived at Elland Road in 2001 after a spell with Inter.
The lightning quick Irish striker had a speedy start to life in Leeds with nine goals in his first 18 games, helping the side finish fourth that season, also reaching the Champions League semis.
But after the departure of manager David O'Leary and with financial problems setting in, Keane was deemed too costly to keep and he joined Spurs, where he would spend the majority of his career.
---
Left Foot: Ian Harte Andy Robertson may have the assists and the pace, but Ian Harte had the goals, the free kicks and that left boot. The Irish Roberto Carlos worked his way through the ranks at Elland Road and became a real household name.
He scored many outstanding free kicks throughout his Leeds career, including a pearler against Deportivo La Coruna in a 2011 Champions League quarter final and a relegation-saving effort against Arsenal in 2003, when they won 3-2 at Highbury.
Barcelona had once been linked with the left back, but he eventually joined humble La Liga outfit Levante. He gained promotion to the Premier League with Bournemouth in 2015 but retired immediately after.
---
Right Foot: Mark Viduka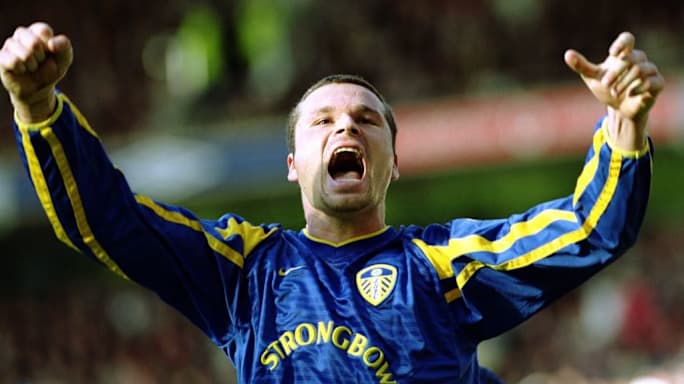 Viduka was prolific up top for Leeds during the early 2000s and formed a dynamic partnership with Alan Smith and, later, Robbie Keane.
The tall striker was great in the air but also graceful and clinical with the ball at his feet and brought others into play with a calm but determined demeanour.
Viduka stayed faithful to the club despite the dramatic financial slump and, although he was sent off in his last appearance for the club as they slumped to relegation in 2004, he's still thought of very fondly at Elland Road.
---