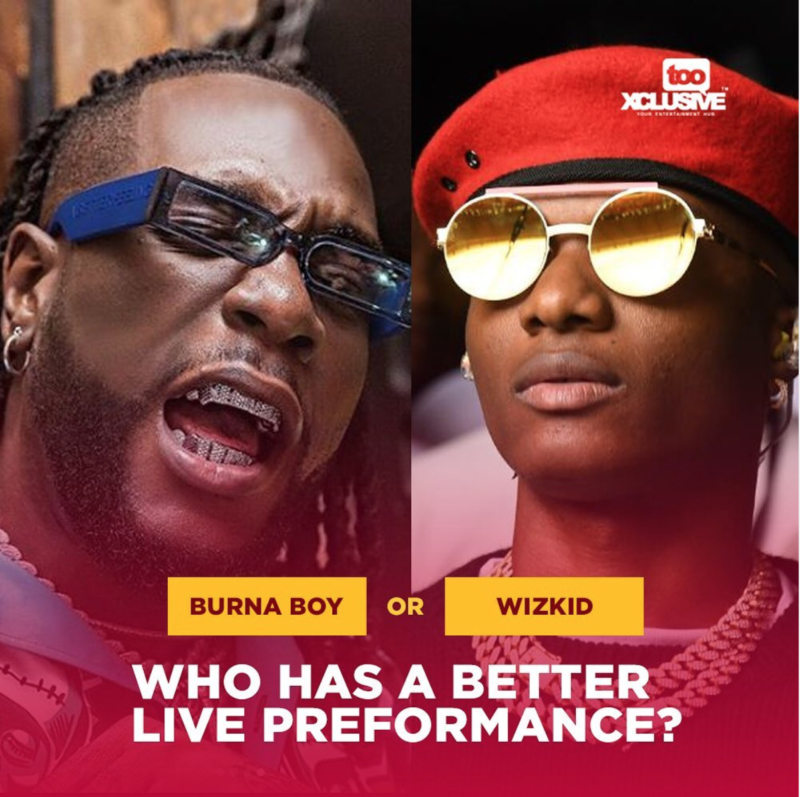 Nigerian music artistes have made a name for themselves in the music scene both locally and internationally but how well can they perform? How well can they move the crowd with earth-shattering performances with their hit songs? For some music enthusiasts, some songs sound better when they are performed live while for some it's not. This, however, is not the only criterion as they are other factors that can be used to ascertain that one is truly a great performer.
In this article, the focus is on two artistes who look up to the godfather of afrobeats, Fela Kuti. Over the years Burna Boy have done a remarkable job in pushing afrobeat out of Africa but there is still the debate of who is a better performer.
Wizkid's magnetic performances have made it evident that he truly deserves his seat at the top of the Afrobeats scene. Even the crowds have no other choice than to be spellbound as he croons the soft and more melodic offerings effortlessly. Burna Boy on the other hand is one hell of a performer. The African Giant as he is fondly called always hits the stage with an energy that is equally unmatched and hasn't been seen in years. His performances have been likened to that of Fela himself but with a more energetic and aggressive stance.
As usual, we have brought this to the attention of fans and readers as its quite tough on choosing who is a better performer. So we ask Between 'Burna Boy' and 'Wizkid'… Who Does It Best Live On Stage, Whose Better ?
---