The FA have threatened Saudi Arabian-owned sports channel KSA Sports with legal action, should they fail to stop showing re-runs of Newcastle United's FA Cup games.
The news will come as yet another blow to the Saudi-backed consortium currently seeking FA approval, ahead of their proposed takeover of the Tyneside outfit.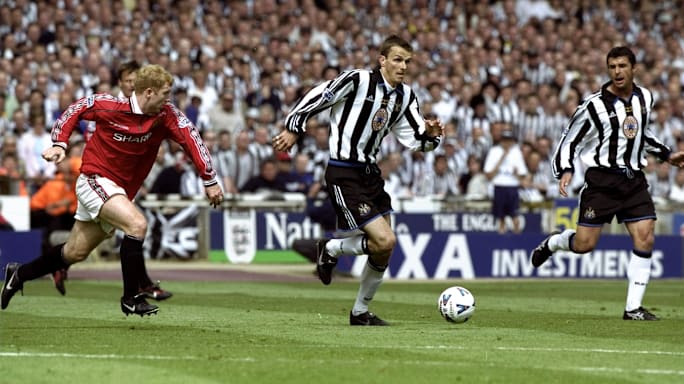 The Times report that the governing body's lawyers have written to KSA Sports, informing them that their practice of broadcasting the club's FA Cup re-runs is 'illegal', claiming that they are infringing the FA's property rights – even though the broadcasts are of archived footage.
The letter reads: 'It has come to our attention that KSA Sports is engaged in the unauthorised and illegal broadcast of extracts from the matches (amongst other sports content) in the territory of the Kingdom of Saudi Arabia.
'As you have neither sought nor obtained permission from the FA or any of its authorised licensees to use this content on your channels, your present use is an infringement of the FA's rights. 
'Broadcast piracy is a significant concern for all rights holders and content providers and failure to promptly take affirmative steps will cause significant financial and reputational harm to us.'
With the Amanda Staveley-fronted takeover bid of Newcastle hanging in the balance, it remains to be seen whether this latest development will have a negative impact on the bid. The proposed £300m takeover of the Premier League club was thrown into jeopardy in early March, after the World Trade Organisation presented the FA with a 123-page document, detailing how the Saudi state was behind the illegal streaming of sports in its country.
Were the takeover be approved by English football's governing body, it would see current-owner Mike Ashley hand over control of the club to Saudi Arabia's de facto ruler Crown Prince Mohammed Bin Salman
The Saudi owned sports channel has been given a deadline of 2 June to ensure all broadcasts of Newcastle's FA Cup games are cancelled.