A former FC Barcelona youth player has sensationally revealed that there were two other players in La Masia who could take better free-kicks than Lionel Messi himself.
Messi is widely termed to be the best free-kick taker in the history of the game so much so that teams actually fear conceding a free-kick to him outside the box rather than conceding a penalty inside their own box.
But former La Masia player Roger Giribet has stated to Goal that there were two players in La Masia who were better dead ball specialists than the Argentinian.
"Victor Vazquez, who was amazing, and the left-footed Juanjo Clausi used to take them. Messi almost never."
Roger Giribet – Goal
Vazquez is six months older than Messi and played a total of three games for the Barca first team. He now plays for Umm Salal in Qatar following stints in Mexico at Cruz Azul & Toronto FC in Canada .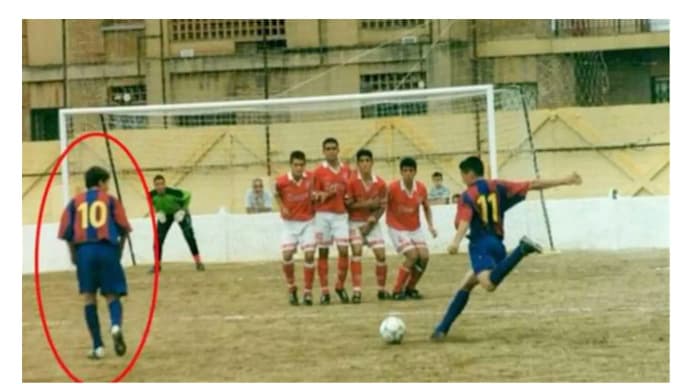 In the past, Argentine legend Diego Maradona is often credited with helping the Barca captain out with free-kicks proving that Messi hasn't always been the king of free-kicks.
Per Goal, Maradona's assistant Fernando Signorini explained,
"I saw Diego coming, he took him by the shoulder and said: 'Little Leo, little Leo, come here, man. Let's try it again. It was like a teacher with his pupil."
Fernando Signorini