It's been three years since Nuno Espirito Santo rocked up at Wolves.
Back then, he was relative unknown to those who dabbled sporadically in watching European competition, but there were some who knew just had much of a coup his appointment was.
Just nine days previously, Nuno had been relieved of his duties by Porto – once of Champions League winning fame under José Mourinho – after failing to defend the Primeira Liga crown that he'd won in his first season in charge.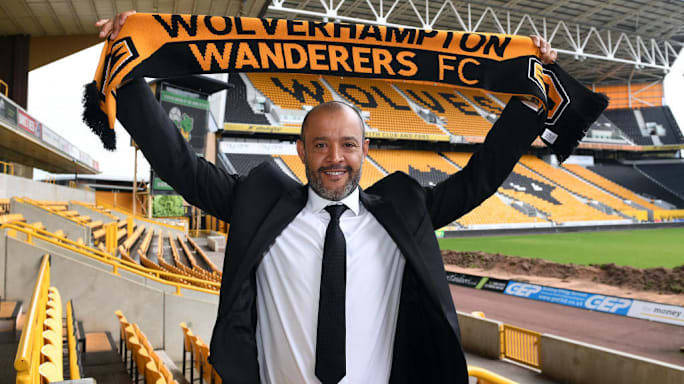 Worse still, Nuno had failed to deliver silverware of any kind during that 2016/17 season; a complete no-no if you head up one of Portugal's elite.
But this was a man joining mega ambitious, promotion hunting – and more importantly, bloody rich – Wolves after managing Porto and Valencia. Woof.
Fast forward to the present day and Nuno's appointment is widely regarded as the greatest piece of business ever concluded by the club. Not only has he helped usher in an era of big-name arrivals, he's got his players playing the best brand of football ever seen at Molineux – a flexible, tactically savvy approach that has caused all sorts of problems for the Premier League's best.
Add to the mix the fact that Nuno has already led the club into Europe – where as it stands, they are making a pretty good job of their return to continental limelight – and his achievements are all the more impressive.
It's digging into the detail though that shows just how influential Nuno has been at Wolves and explains why they're in the running for Champions League qualification next season.
Nuno hasn't just relied on big-name signings like Ruben Neves, Raul Jimenez, Rui Patricio and Joao Moutinho to steer his ship. Sure, their experience at the top level and fantastic individual abilities have helped enormously, but to say that their arrival is the sole reason for their success is unfair.
Much of Wolves' impressive work has actually been done on the training ground, nurturing and improving talent that they already had. The likes of captain Conor Coady, Matt Doherty, Morgan Gibbs-White and particularly Adama Traore have benefitted from some fantastic man-management and skilled coaching, bringing on their respective games ten-fold.
In Traore's case, he was somewhat of a lost soul after disappointing spells at Aston Villa and Middlesbrough. But he's now one of the most dangerous players – particularly on the counter attack – in the Premier League, and his new found confidence owes a lot to the belief and backing of his manager.
Making quality signings and improving your current crop of players is one thing, but fitting them into a system that offers the perfect balance between attack and defence is another. Employing his now patented wing-backs system – that allows his players to slide into a 3-5-2 or 3-4-3 going forward and a 5-3-2 or 5-2-2-1 in defence – Nuno has struck the perfect chord between control and caution.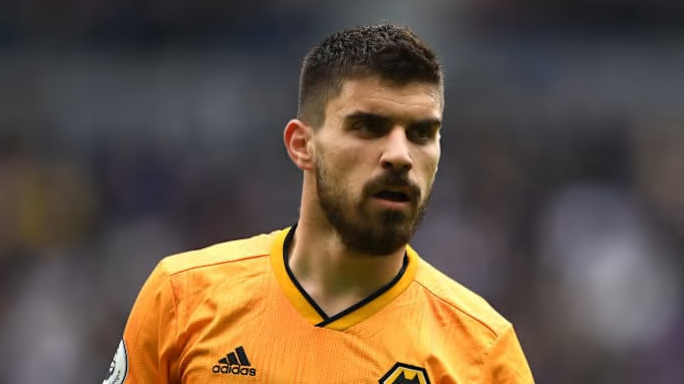 At times, Wolves are a joy to watch as Neves and Moutinho spray the ball around effortlessly. Doherty and Jonny Otto provide extreme width going forward, opening up the inside channels for Jimenez, Diogo Jota and others to drive into.
Sometimes it's short slick passing that's the order of the day, but sometimes it's direct, over the top balls that provide the most joy. It just depends who Wolves come up against.
For Nuno's side, though, it doesn't really matter who the opponent is. They're not scared of anybody, they're technically as good as anybody and they're now a team you look out for with worry when looking at the Premier League fixture calendar.
Even when they lose ball, they regroup as a unit and are incredibly hard to break down. They've conceded just 34 times this season – the sixth best defensive record in the Premier League – even though they have played 48 games in all competitions this season.
Forty-eight.
If that doesn't tell you how well drilled Nuno has got his relatively small squad of players, I don't know what will. What it does attest to is a tremendous work ethic, with success sown from the hard yards put in during practice.
For now, Wolves may not be the most glamorous name, nor will they be many neutral's favourite club because of their lofty investment and insider Portuguese ties. But they're sixth in the Premier League and likely to advance to the quarter finals of the Europa League for a reason – because they're really bloody good.
Watch out, because they could be in the Champions League next season.
---
For more from Toby Cudworth, follow him on Twitter!